ABOUT ELLEN BARRETT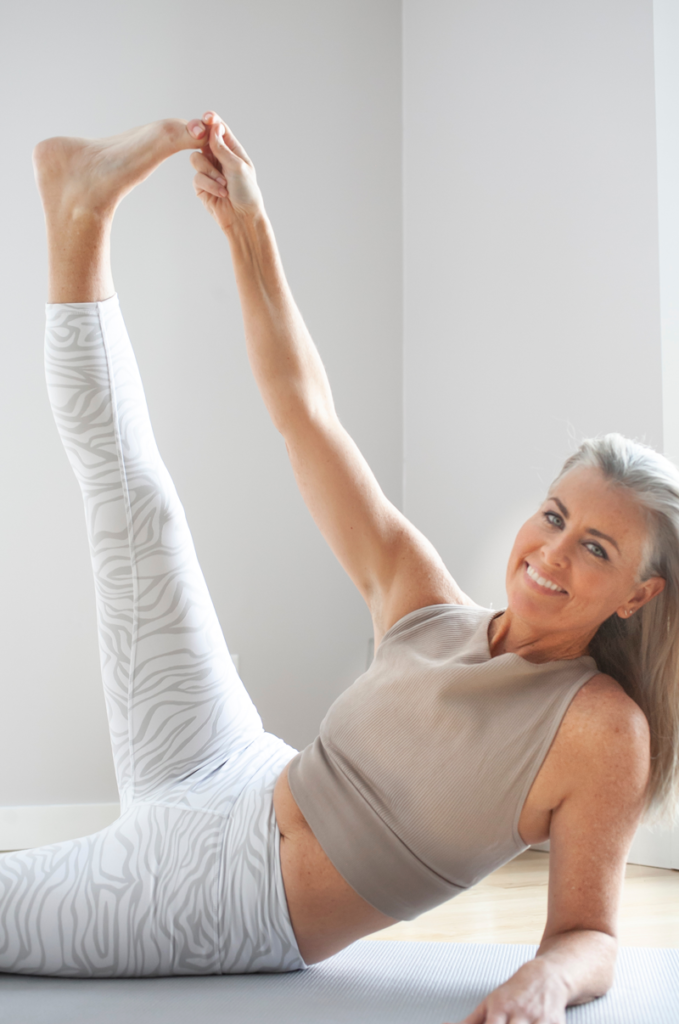 Movement is medicine.
I grew up in a snowy small town in upstate New York, where my exposure to 80's aerobics classes changed my life. The group exercise room was a place of inspiration and good vibes, and I honestly couldn't get enough of it.
Movement fortifies the body, settles the mind, and lifts the spirit. What else does that? With no negative side effects. Movement is medicine….and magic.
As a fit pro, a yogini, and a women's wellness advocate, I'm always fusing old and new modalities, like Pilates and yoga with barre and weight training, plus I'm a barefoot workout devotee. I've created innovative workouts for CRUNCH, SELF magazine, Weight Watchers, Grokker Inc., Daily Burn and more. I've authored four wellness books, and after all of these years, I've never stopped teaching real classes to real people in real life.

If you are new to exercise or haven't found something that sticks, I'm your girl. I'll show you how movement – when it's done right – is a joyful experience you'll come back to again and again. Let's Move!